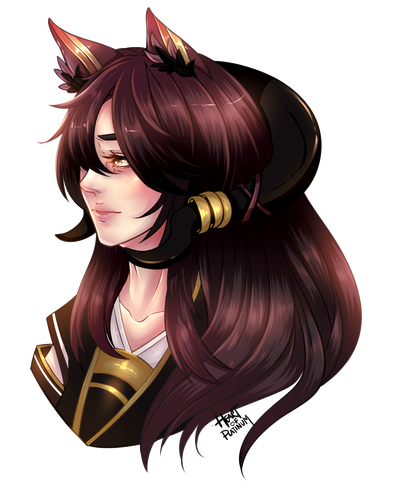 Commission webpage
Payment method:
Paypal only atm
​
Contact and Paypal email
: doodlesbyheart@gmail.com or note me!
I will likely get back to you within 24 hours! c:
​
PRICES:
Bust: $: 15.50 CAD || 11.50 USD
1/2 Body:
$: 20 CAD || 15 USD
3/4 Body:
$: 27 CAD || 20 USD
Full Body: $: 35 CAD ||26 USD


**Couple: Couples are 2x Singles!
*Complicated Backgrounds: $12 CAD || 9 USD

SLOTS:
1. Syrazel_NightRose - FullBody + Background
2. Lleld - FullBody
3. Pharaoh Misa @ gaia - FullBody + Pet

WAITLIST:
1.
2.
3.
IMPORTANT INFORMATION
​
❤ Please send me an email about any questions or details on your commission. I will send you an invoice from Paypal if you wish to commission me! *SEE HOW TO ORDER BELOW
​
❤ I will start working on your piece as soon as payment is received.
​
❤ If you would like, I can send you work in progress such as sketch or line art.
​
❤ If you have a special commission request such as line art or pencil sketch, email me and maybe we can work something out!
​
❤ Please do not request for a refund. If I am unable to complete your piece within a month or realize halfway that I am unable to do your piece justice, I will give you a full refund.
​
WHAT I CAN DRAW
​
❤ OC's
❤ Fan Art
❤ females
❤ Monsters
❤ Mech
❤ I can do males as long as they do not have a very large build
❤ For anything experimental please email me!
​
IMAGE USE
​
You can use the image wherever you want as long as you give credit where it is used. Please do not sell image or use it for commerical purposes! Thank you!

HOW TO ORDER
​
Please email me subjected "COMMISSION" with the following form filled in. I will confirm the commission details with you then send you an invoice from Paypal!

FORM
​
Name:
How should I address you?
Paypal Email:
Used for payment
Commission Type:
Portrait; 1/2 Body; Full Body; Couple?
Reference:
Please attach some image references or link me!
Details:
Anything extra you want me to know?